Jason Lee, DDS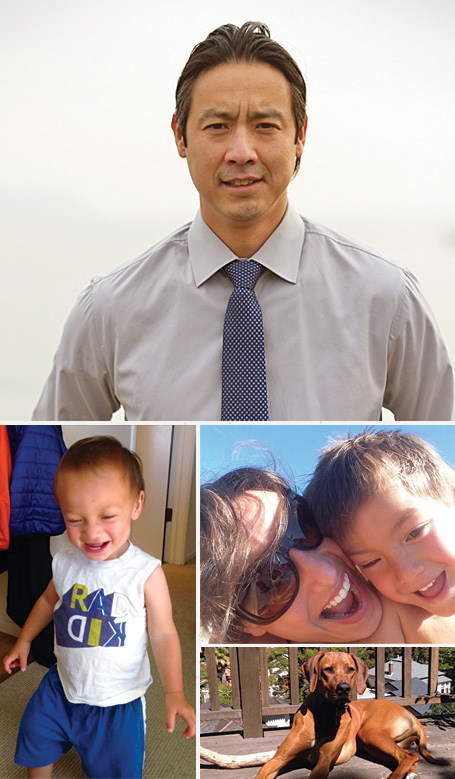 As an orthodontist, I feel privileged to meet my patients at various critical junctures of their lives and to create a lasting positive impact on their physical and emotional wellbeing. I see my work as creating new smiles. For children, bright and happy smiles help jell their personalities for a lifetime of confidence and positive social interactions. For teenagers, I catch them at the age when they are soon to be entering adulthood and equip them with the best weapon for navigating through life and achieving their goals – a spectacular smile. For adults, I often find my patients gain a new lease on life with a smile that they have always wanted and see them smile again like children. The balance of a great smile and a healthy functional occlusion make for a better quality of life.
I was born and raised in Texas and moved to New York City for dental school and post- doctoral education. After 11 years of living and working in NYC, my wife and I set about to find the best place to live and raise our family. After having visited many potential cities along both coasts in the US, it was an easy decision to choose Sausalito in Marin County, CA to put down roots. I now have over a decade of experience in orthodontics and an exhilarating family of a wonderful wife, Lea; two boys, Maxwell and Rivington; and a Rhodesian Ridgeback named Una.
My patients become a part of our extended family. The relationships that we build with our patients in terms of mutual respect and trust is of utmost importance to me. Through this, we are able to enhance diagnosis and treatment to provide the best care possible.
Jason Lee, DDS
---
Jason Lee's Credentials include:
A graduate of Columbia University, School of Dental Medicine
Completed a General Practice Residency at Montefiore Medical Center, a nationally top ranked academic and patient care hospital located in the Bronx, NY
Completed an Orthodontic Residency at St. Barnabas Hospital, one of only two orthodontic programs in the country that pay the residents as they become a part of the treatment team in this Level one trauma center hospital located in the Bronx, NY
Dr. Lee's practice combines an artisan approach to patients with the most innovative techniques and technologies. Patients achieve their desired results through an efficient and customized treatment plan in a family-friendly and positive atmosphere. Dr. Lee personally works closely with patients and their families to ensure successful outcomes in all treatment cases.